Personalized children's books
Kindness Dolls
Victoria Farmer and Jackie Konczol came up with the idea for kindness dolls to encourage gratitude, empathy, and compassion in their own kids. The moms felt that acts of kindness were lacking in our daily lives, and wanted to instill the practice in kids so it becomes second nature. The dolls each have 10 kindness tokens that bear words of gratitude and love, and are meant for kids to give to anyone who could use a little extra encouragement. It shows them that making someone else feel good is good for them, too. And to spread the compassion even further, for every doll sold, The Doll Kind donates one to children in hospitals, orphanages, and shelters around the world.
https://www.thegrommet.com/gifts/kids/the-doll-kind
Slider
Turn your stairs into a slide! Great for winter months when children need to burn some energy off.
https://www.amazon.com/gp/search?keywords=slide%20rider%20stairs%20slide&tag=om-s-20
Construction Plate
https://www.uncommongoods.com/product/construction-plate-utensils
Handcrafted Personalized Wooden Puzzles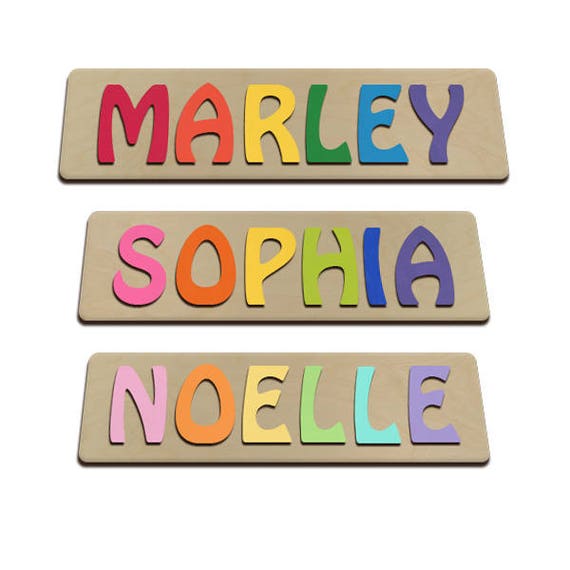 https://www.etsy.com/listing/216025629/hand-crafted-personalized-wooden-name?gpla=1&gao=1&utm_campaign=shopping_us_LastPieceOfThePuzzle_sfc_osa&utm_medium=cpc&utm_source=google&utm_custom1=0&utm_content=10361016&gclid=Cj0KCQiA0vnQBRDmARIsAEL0M1m7Rg-iUwDOtfNcqO3a1IkKXE79lnT_6jrLGftkC0gbYtdAZxcBoKwaAliuEALw_wcB